Procurement Academy
COMPETENCE DEVELOPMENT FOR GLOBAL PROCUREMENT TEAMS
Create the highest quality and most inspiring Client Procurement Academies at lowest total costs for global companies with > 10,000 employees. In such an Academy, we train buyers in what is required for their role in the company. This Role Based Training is the most effective and structured approach to corporate training.
We offer a complete range of training solutions

Services: Procurement competence models, role based learning plans, program management

Over 130 high-impact E-learning course titles

100 online simulations

Top 500 must read procurement articles, videos & templates with 3-5 star rating

35 webinars off-the-shelf

20 workshops
Unique in the market: all course material is truly aligned and consistent - same formats, characters, definitions.

Ace Consultoria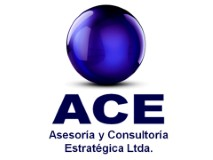 ACE Consultoría is a Strategic Procurement consulting firm, focused in the Latin American and Caribbean market. Besides training procurement personnel in an international strategic model, we also carry out Procurement processes diagnosis and design, based on 5 key approaches of the goods and services purchasing problematic of any company:
Strategic

Economic

Transactional

Technological

Ethics
All services delivered in English or Spanish.